Events at GenCon 2018!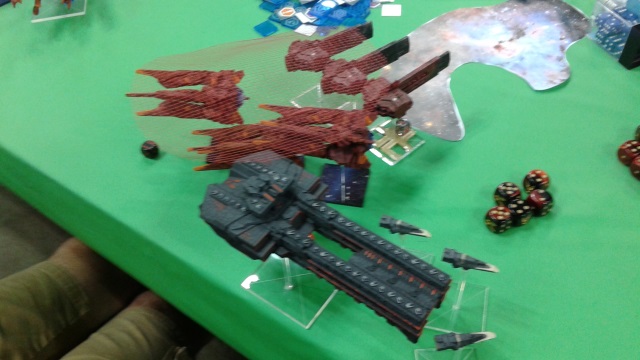 April 22, 2018:  Here is the event description for the Thursday night main event:  Urgent Relief 2018 Firestorm Armada
For reference, here is a copy of the Firestorm_Armada_Rules for second edition, and a complete listing of the Firestorm Armada Ships for second edition as well.
Tickets for the events are available on the Gen Con website. The Thursday event costs $10 (to cover the price of the terrain prizes).
See  you in August!
Event Contact Email:  pymapper
Firestorm Fleet Manager, Version 1.3.2 (released 4/9/17)
Windows download: FirestormFleetManager_Setup1.3.2
For the brave, you can download a zipfile of the python source code here: FirestormArmada_Source
Note that if you installed this to the "Program Files" folder on your machine, you will need to run this program with Administrator Privileges.